About Us
Board of Directors - Fiscal Year 2018
Officers:
President - Wendy Andrews

Vice President - Emily Bizzarri

Treasurer - Michael Shank

Secretary - Kathy Laky
Parent of children with developmental disabilities

Past President - Cindy Kopciak
Sibling of a person with a developmental disability
Board Members:
Carol Debow - Self Advocate
Grant Kelsey - Self Advocate
Adriana Toro - Parent of a child with a developmental disability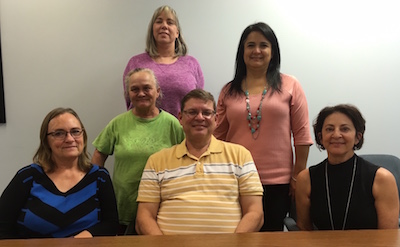 ---
A message from our President: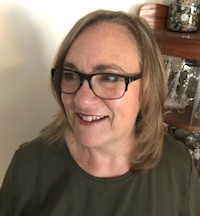 Five years ago, a lifelong friend asked me to be part of the Board of Directors for The Arc of Frederick County and of course I said yes. There are many deep-seated reasons we work toward the betterment of this community and many are quite as personal as mine are. I have a nephew who just turned 40, who has an intellectual disability and lives in California. He owns a large piece of my heart and I couldn't help but think of him when I was asked to be a part of this wonderful organization.  
When I look back from where we have come, the progress is astonishing. I grew up in Frederick County in the 1960s and 1970s and today's atmosphere and culture are quite different in no small part because of our predecessors at The Arc of Frederick County.
As the President of the Board of the Directors, it has been my pleasure and my privilege to contribute to some of the extreme growth that The Arc has seen in the last five years. We purchased The Arc at Market Street and it has been completely remodeled with a grand vision for the  future. We have an up-and-running Day Program for people with severe developmental disabilities. The Culinary Training Program has been a success both as a business and as a training and job placement program. I'm very proud of our graduates and the lucrative positions they've landed in today's job market through this program.  
There is so much more to come. We look forward to the future and to the further inclusivity and service of the  community we serve daily.  Simply put, we are succeeding but there is always more to do and I am humbled to be a part of it. 
Wendy Andrews  
President, Board of Directors