The Arc at Market Street
The Arc at Market Street Culinary Training Program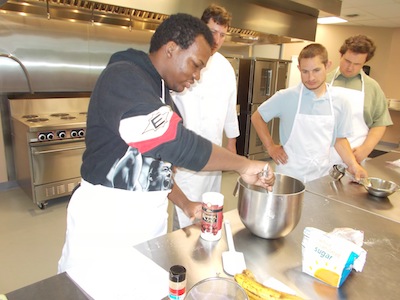 We are pleased to announce the beginning of our Bakery Training Program. This opportunity for people we serve is offered at The Arc at Market Street. The program is an intensive 13 week course designed to provide participants with all the basic skills necessary to pursue gainful employment in a commercial kitchen or bakery. Participants will utilize The Arc at Market Street's gluten-free kitchen. The kitchen will prepare people for working in the Frederick community.
The Bakery Training Program is facilitated by Chef Scott Guarino, The Arc's Culinary Programs Manager. Chef Guarino brings over twenty years of experience working in fine dining and has brought his considerable skills and experience to The Arc at Market Street to provide a safe and enriching learning environment for people we serve.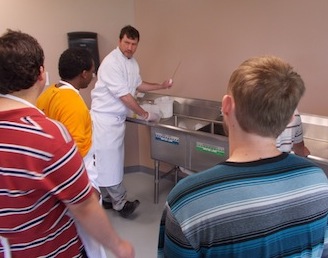 Class participants have prepared many delicious baked goods such as breads, cookies, scones, cakes, and éclairs just to name a few. But individuals aren't just learning how to make and enjoy baked goods. Every day they are practicing a number of skills ranging from proper storage and organization to portion control and measurements. Participants are perfecting the skills necessary for a fruitful career in a commercial kitchen. Cody S., a program participant said that he was glad he had the chance to learn about kitchen safety.
Cody went on to say, that so far his favorite thing to bake has been brownies but he is very excited to learn about and make doughnuts. After he completes the program, Cody hopes to get a job working in a kitchen. The skills he will learn will go a long way in helping him and his Support Coordinator collaborate to meet his employment goals.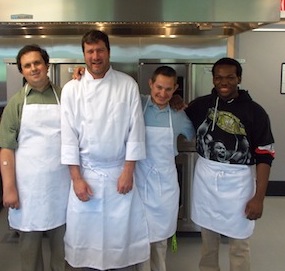 For more information about the Bakery Training Program, contact Karen Wiese at KWiese@arcfc.org or 301-663-0909 x219.