What We Do
Get Connected!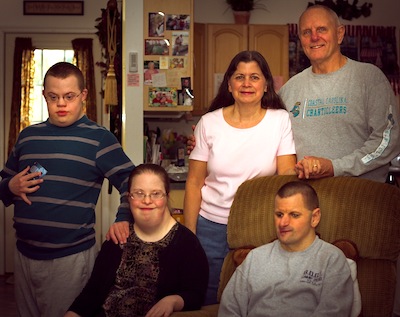 Support Coordinators from The Arc of Frederick County work to build a helpful community to better serve people with developmental disabilities and their family members. Support Coordinators assist people individually, in addition to organizing formal support groups to meet the needs of Frederick County.
To help parents who are looking to connect with other families and learn about services, The Arc offers a monthly Parent Support Group that meets over lunch.
For families who speak Spanish, a monthly support group is coordinated through The Arc's Hispanic Outreach services. 
A monthly Transitioning Youth Support Group meets to assist students and families with making important connections and meeting deadlines that are crucial during the transition from school to work, college, and the adult world.
Additional resources that are available to Frederick families include a monthly Parents' Day Out program, Sibling Workshops, and individual assistance in establishing Futures and Estate Plans.
New members are welcome to groups and individual assistance can be scheduled. To get connected to a specific service, please contact a Support Coordinator at (301) 663-0909:
Lunch Time Parent Support Group - Amy Schlitzer x 129
Transitioning Youth Support Group - Kari Borgealt x167
Hispanic Outreach - David Moreno x151 
Parents' Day Out - Karen Patterson x142 or Emily Heiges x163
Sibling Workshops - Alicia Nunn 171
Futures and Estate Planning - Anjela McNally x153
Healthy Relationships - Valerie Todd x144
Support Group for People with a Traumatic Brain Injury - Anjela McNally x153
Support Group for Mothers - Bridget Patterson x121