What We Do
Sibshops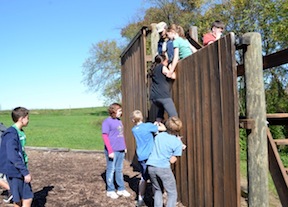 What are Sibshops?
Sibshops are a celebration of the many contributions made by brothers and sisters of kids with special needs. Sibshops reflect a belief that brothers and sisters have much to offer one another -- if they are given a chance. Siblings participate in a spirited mix of new games (designed to be unique, off-beat, and appealing to a wide ability range), participate in discussion activities, and get to know others who have something in common with them -- a sibling with a disability.
When and Where?
The Arc of Frederick County offers a free series of workshops for siblings, ages 5-11. For information about location and dates, please call Alicia at The Arc of Frederick County, 301-663-0909 ext.171.
For more information on Sibshops, contact Alicia Nunn at 301-663-0909 ext.171 or ANunn@arcfc.org.