Why We Exist
We are proud of these recent accomplishments.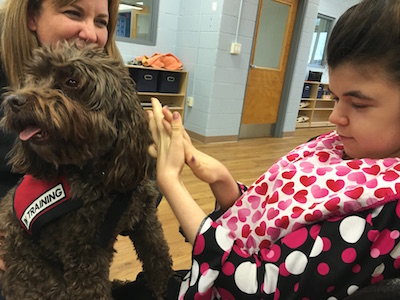 Navigation for a Lifetime
The Arc of Frederick County is the only agency in the Frederick community that serves people with developmental disabilities their entire lives.
Support Coordinators from The Arc of Frederick County partner with individuals and families to serve as allies to assist them with navigating through various systems so that they can access the supports and services that they need to live enviable lives in the Frederick community. Supports vary depending on individual goals and can include family support, educational advocacy, accessing higher education, employment, and independent living. Support Coordinators partner with over 600 families each year.
In many instances, The Arc of Frederick County is contacted by family members or a pediatrician's office when a child is first diagnosed with a developmental disability. This initial contact begins a partnership that can last an individual's lifetime. Support Coordinators from The Arc's Information and Referral services can immediately begin assisting families with navigation services and connecting them to the resources they need. In fiscal year 2016, Support Coordinators assisted 164 people through The Arc's Information and Referral Services.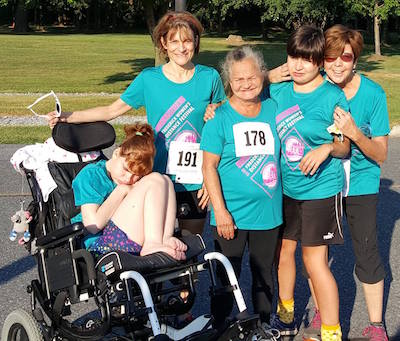 For young children, Support Coordinators connect families to support groups, trainings, and educational resources to equip parents with knowledge about raising a child with a developmental disability.  This very individualized support also includes connecting children to early intervention services, assisting with enrolling in school, and provide respite care to give primary caregivers a break.  
As children enroll in schools, Support Coordinators partner with parents and educators to support children to be included in their neighborhood schools.  Support Coordinators assist with developing a child's Individual Education Program (IEP) and advocating for accommodations.  Support Coordinators attended over 100 IEP and Autism Waiver Team meetings in FY 2016.
Taking a holistic approach, Support Coordinators partner with the entire family. The sibling relationship is life's longest lasting relationship.  To facilitate healthy relationships between siblings, The Arc's Sibshops meet on a monthly basis and are a celebration of the many contributions made by brothers and sisters of kids with developmental disabilities.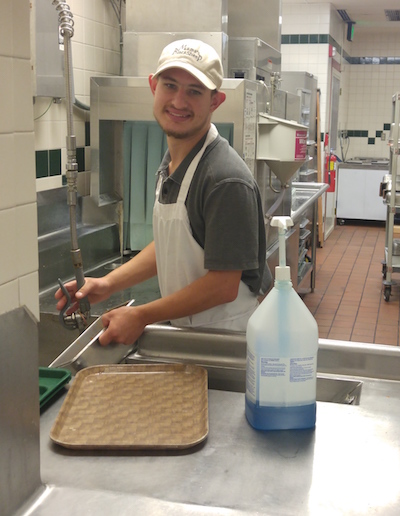 Support Coordinators provide expertise to parents and young adults as students transition from school to work.  Navigating from school to the adult world is complicated.   Support Coordinators partner with families and collaborate with community resources to make sure that people are applying for services, meeting time sensitive deadlines, and getting jobs.  In FY 2016, Support Coordinators partnered with local businesses to support 49 people with developmental disabilities to be meaningfully employed at business such as: Regal Cinemas Westview 16 & IMAX, the YMCA, Giant Food, Marshalls, Buffalo Wild Wings, and many others. 
As adults, people want a place to call "their own."  The Arc serves nearly 200 people with developmental disabilities who live in their own homes, apartments, or with family members.  For each person, Support Coordinators develop individual plans that outline how The Arc will provide assistance.  Support Coordinators serve in a clinical, professional role to support people and families to develop networks of support by identifying, locating, and connecting people to services in their communities.  
Looking forward, Support Coordinators assist families with developing Future and Estate Plans that will identify the supports and services needed in someone's life when their primary caregiver is no longer able to provide them.  In FY 2016, Support Coordinators provided this reassuring planning to 63 Frederick County families.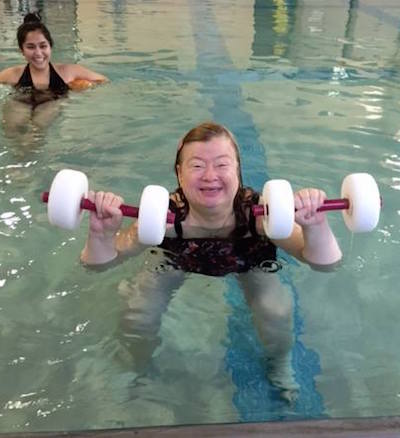 Whew!  We've been busy!  We look forward to continuing to serve our community in the coming years.