Stories
Gabe enjoys his new ramp, thanks to generous donors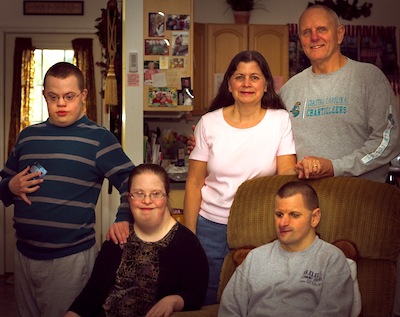 Hensel Phelps is a premier full-service facilities solutions provider. They are committed to delivering the highest quality solutions, and creating the most efficient facilities for their clients, from the conception of a project through construction, operations and asset management. With experience in planning, building and management facilities in nearly every building sector, their market experience includes Healthcare, Government, Mission Critical/Advanced Technology, Aviation, Education and even large scale renovations at the Pentagon after the 9/11 attacks.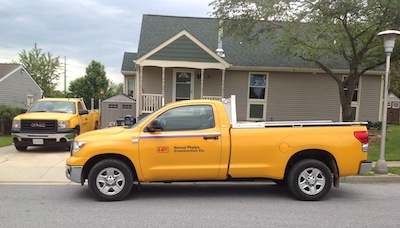 Recently Hensel Phelps chose to reach out to families in the Frederick Community. They contacted The Arc of Frederick County and asked if there were any families that could use their support. We introduced them to The Cameron's. Billy and Terri Cameron have three adult children with disabilities: Gabe, Elisha, and Jordan. They have worked to set up their home to be a safe, comfortable place for their children to live and enjoy life. Their oldest son Gabe has lost his eyesight, which has made getting in and out of the house a difficult task for him. Billy and Terri met with members of a local Hensel Phelps project team and presented them with an idea: They would like a ramp to be built for Gabe that would allow him to exit their home safely, but that wouldn't take over space in their backyard that Gabe enjoys using. The team went to work to plan and build the ramp. Once a design was completed, the Camerons' backyard was filled with workers cutting deck boards, measuring joists, and putting the ramp together.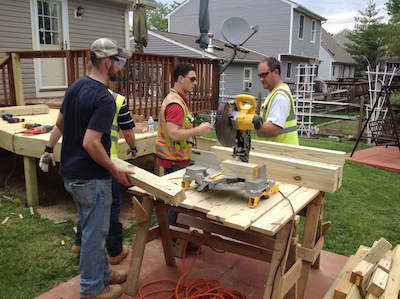 Hensel Phelps partnered with other organizations and community based businesses to accomplish the "Cameron Family Vision". Hensel Phelps planned and installed the ramp, as well as donated all of the building materials. All Landscaping Supply donated the pavers for the walkway and Beechfield Landscaping, Inc. installed the walkway. Potomac Architectural Millwork Corporation designed, created, and installed the continuous handrail so that Gabe can slide his hand all the way down to stay secure as he walks. Squeaky Clean stained the ramp.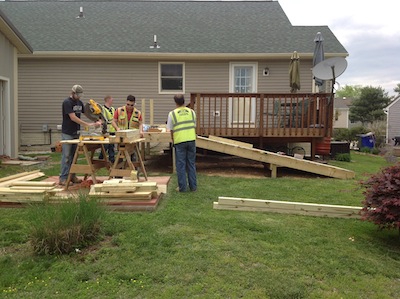 Gabe smiled as he walked down the ramp for the first time. His feet were unsure, expecting a step or a sudden drop. That is what he is used to. But the ramp provides only a smooth and comfortable decent into his backyard. Also, the new walkway that wraps around to the front of the house makes it easy for him to get to a vehicle or take a walk around his community. The Camerons' backyard now has a beautiful and efficient way for Gabe to continue to enjoy his home and be safe. We would like to thank Hensel Phelps and their associates for their generosity, time, and talent to help out a family in need.